I don't usually do any movie reviews and I am not your typical over the top Harry Potter fan but, I recently went to the cinema and saw Fantastic Beasts and for a movie that was birthed from nothing (ie a text book to be used by Harry Potter) I think it was totally awesome. Here are my 5 top reasons why you need to go see it.
1. You get to go back into the awesome wizarding World
If you have been missing some magic in your life, then this is just what you need, I like that you don't need to have seen the other Harry Potter movies or read to books to get into this movie.

2. The Beasts are truly fantastic
I loved all the beasts featured in the movie. Yep some were weird looking and to be honest I have no idea how they came up with the names for them or their characters but each one was unique and fun to watch.

3. Great story with a twist at the end.
A really great story that will keep you entertained from the start to finish. The cast and the characters are fun, exciting and you will want to watch them over and over again.

4. There is magic beyond Hogwarts
This story was set in the big apple instead of the usual London from the other Harry Potter stories and for me this shows that the wizarding world is beyond Hogwarts and London. Did you know they have their own School of Wizardry in the USA?

5. Makes you feel connected to the Harry Potter world
If you have been missing a dose of Harry Potter in your life, then don't miss out on this movie. It is sure to give you a dose of the wizarding wold that you have been missing.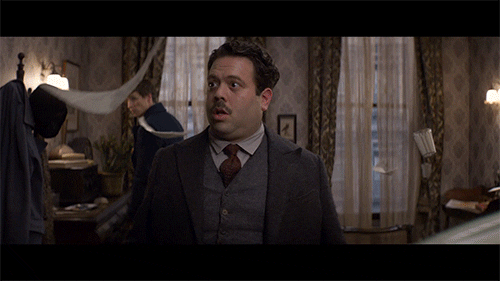 My favourite character in the movie was Jacob and my favourite beast by far was Niffler. You need to watch it to understand what I mean.
Have you watch it? and what did you think about it?